Performance Equine Vets is a full service Veterinary Hospital located in beautiful Aiken, South Carolina. Founded by Dr. Sabrina Jacobs in 2004, the clinic has grown rapidly and now encompasses over 50 acres. Offering the latest technologies and advanced medical techniques, this clinic is poised to grow into one of the largest and most well respected clinics in the Southeastern United States.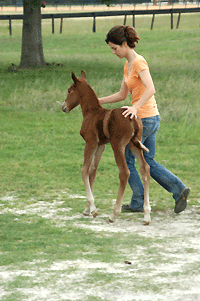 In 2005 Dr. Jacobs launched Performance Vet Supply, a company dedicated to lowering the cost of equine medications nationwide.  Adopting the human model for discount prescription medications, Performance Vet Supply now supports the medical needs of thousands of clients nationwide.
Realizing the need for a state of the art surgical facility in Aiken, Dr. Jacobs opened the doors of the Surgical Center in 2013.  The Surgical Center offers the latest technologies and advanced medical techniques for all Equine Critical Care needs.
A 2004 graduate from Texas A&M Veterinary School, Dr. Jacobs was honored to be the 10,000 Veterinarian Licensed in the State of Texas. From that point forward Dr. Jacobs has advanced her knowledge and techniques continually as she strives to provide the best medical services available.
A caring and uniquely talented Vet, Dr. Jacobs is sure to be everything a horse owner could ever want in a veterinarian.
We invite you to call Dr. Jacobs or come visit the Hospital.