A Professional Team Dedicated to Success
Members of the Equine Medical Center at Performance Equine Vets.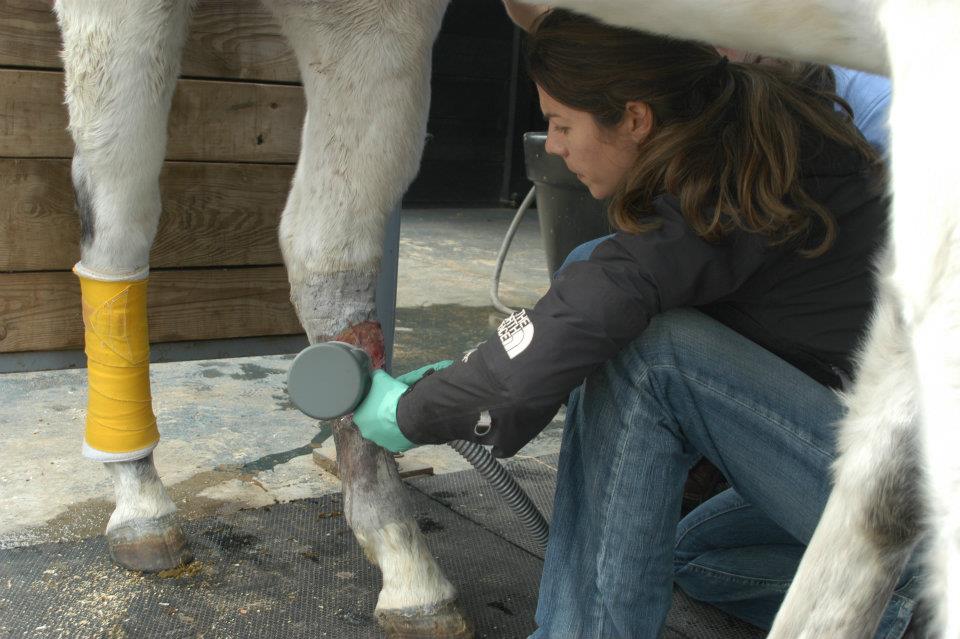 Sabrina Jacobs, DVM  –  Owner
Dr. Sabrina Jacobs was born in Beaumont, Texas and raised in Houston.  She attended Texas A&M University where she earned her Bachelor of Science degree in 1999 and a Doctor of Veterinary Medicine degree in 2004.  Her particular areas of interests are reproduction, with an emphasis on assisted reproductive techniques including embryo transfer and transvaginal oocyte aspiration.  Dr. Jacobs also enjoys critical care medicine and neonatology.
Dr. Jacobs is currently the owner of Performance Equine Vets as well as Performance Vet Supply.  She is a professional member of the American Association of Equine Practitioners (AAEP), the American Veterinary Medical Association (AVMA), and the Society for Theriogenology (SFT).  She is licensed to practice veterinary medicine in the states of South Carolina, Georgia, Florida, Mississippi, Texas, North Carolina, and Tennessee.
Owner of Equine Associates, Dr. Rick Williams joined the Medical Center to expand his service offerings in the Aiken area.  Dr Williams owned a successful equine veterinary clinic in Tacoma, Washington for nearly 20 years.  This experience has equiped him with the knowledge and understanding to service both professional and non professional clients.
Once an avid polo player, and now the owner of trail horses, Dr Williams love for horses shines thru.
Mark Buchert, DVM  –  Associate
Dr. Mark Buchert is a native of New Orleans, Louisiana.  He received his degree in Veterinary Medicine from Louisiana State University School of Veterinary Medicine in 2012.  Dr. Buchert then continued his education in a one year equine medicine and surgery internship at Austin Equine Hospital in Driftwood, Texas.  Following completion of his internship, he moved to New Zealand to work as a stud veterinarian at Waikato Stud.  After working several back to back breeding seasons in the northern and southern hemispheres, he joined our team at Performance Equine Vets.  Dr. Buchert is currently working towards completion of an advanced training certification in chiropractic adjustment.  His primary professional interests include gastrointestinal crisis (colic), laminitis, neonatal medicine and reproduction.  Dr. Buchert has been involved with several research projects including Lawsonia, Salmonella, and DSLD in Peruvian Paso's in coordination with Louisiana State University School of Veterinary Medicine.
Dr. Buchert is an active member of the American Association of Equine Practitioners (AAEP) and the American Veterinary Medical Association (AVMA), as well as the Louisiana Hunter Jumper Association (LHJA).  In his spare time, he enjoys riding in local hunter jumper events, trail running with his dog, and competing in triathlons.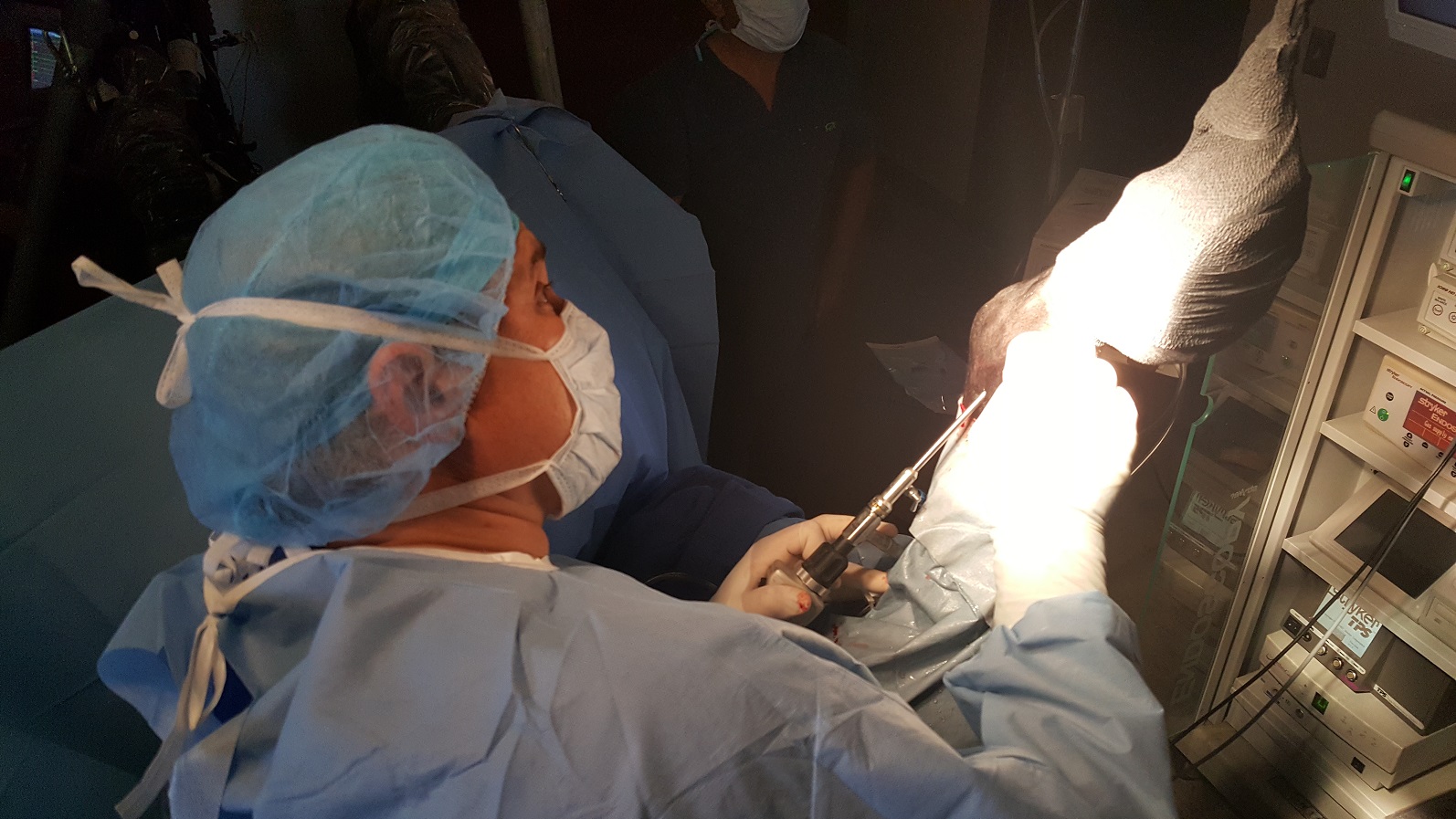 Dr Douglass Berry II, Diplomate ACVS  –  Independent
Dr. Berry is board certified surgeon and has extensive experience as equine surgeon and educator with interest in sports medicine, young horse training, orthopedics and rehabilitation.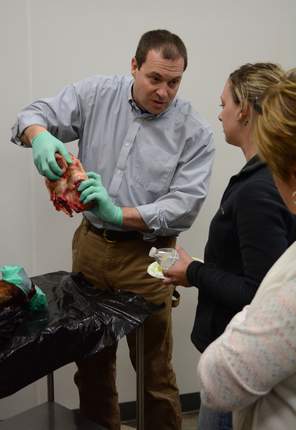 Stephen Denton, DVM  –  Independent
Dr. Stephen Denton is the Owner of Abingdon Equine in Virginia.  He works with Performance Equine Vets as an Independent Contractor providing coverage at Shows and here in Aiken.  
Stephen is a 1992 graduate of the Virginia Maryland Regional College of Veterinary Medicine. He completed an equine medicine and surgery internship at the Ontario Veterinary College in Ontario, Canada in 1993.  After completing his internship, Dr. Denton moved back to his home town to start an equine veterinary practice called Abingdon Equine Veterinary Services.  His professional interests include advanced lameness evaluations, sports medicine and rehabilitation.  Dr. Denton joined us at Performance Equine Vets in 2015 to further expand our services.  
He is an active member of the International Society of Equine Locomotor Pathology (ISELP), American Association of Equine Practitioners (AAEP), and the Florida Association of Equine Practitioners (FAEP).  Dr. Denton has also been on the Board of the Virginia Association of Equine Practitioners and has been nominated by his peers to the 2011 addition of Virginia Living Magazine "Virginia's Top Veterinarians".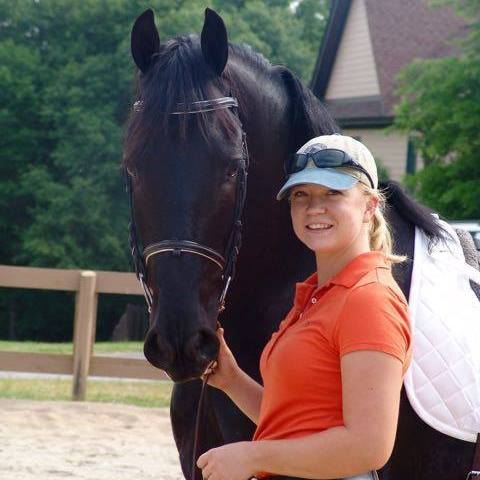 A graduate of Clemson University, Mady's focus has been on equine breeding for many years.  Mady was retained to manage the breeding operation at the Performance Equine Medical Center.  With a special interest in embryo transfer and stallions, Mady is working to push PEVS into the future.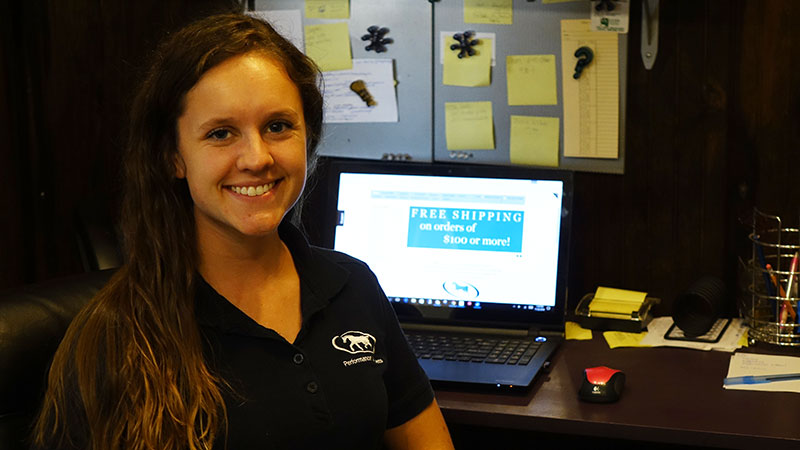 Kelly McKinnell –  Account Executive
Graduating from Clemson University in 2015, Kelly's focus has been on sales and marketing within the equestrian industry.  Completing the Kentucky Equine Management Internship in 2015, Kelly came to PEVS to drive sales for our Vet Supply Program and Clinic Services.
Lori Colindres –  Hospital Manager
Lori grew up in a small town outside of Oneonta, New York. She began her love for horses with a Shetland pony named Ms. E Patches, at a neighbors stable. Growing up she was active in Pony Club, 4-H, and local hunter jumper events. After high school she spent three years as a wild animal keeper for a large New York City Zoo. She moved to Aiken in December of 2000 and soon began working in a small animal practice where she worked as a technician and office manager for nearly 12 years.  Lori has an Associate of Arts from Aiken Tech, Completed Webster Veterinary University Practice Management Series, and will complete a Bachelor's of Science from Liberty University in December 2016. She is married and has two sons.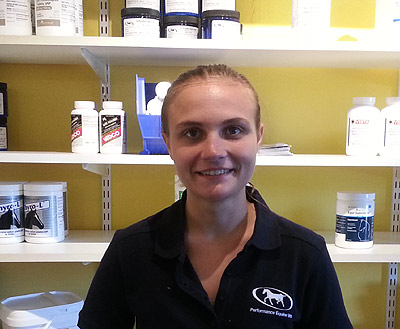 Nicole Franke – Procurement / Inventory
Nicole is responsible for all ordering at PEVS.   She has been with us for several years and proves her value every day.  Nicole manages thousands of inventory items across all divisions.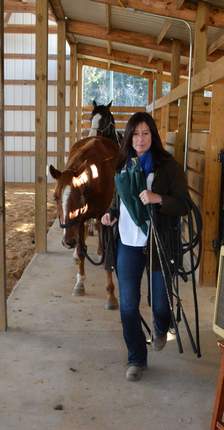 Michele Bradley – Client Services
Michele serves on the front lines at PEVS.  If you call you often get Michele.  She's our problem solver, quick on her feet and multi-tasks like a Macbook.
Trish Burke  – Accounting
Trish is our Book Keeper and responsible for all payables and receivables.  Her experience with project management and accounting makes her perfect for keeping PEVS books, vendors and clients happy.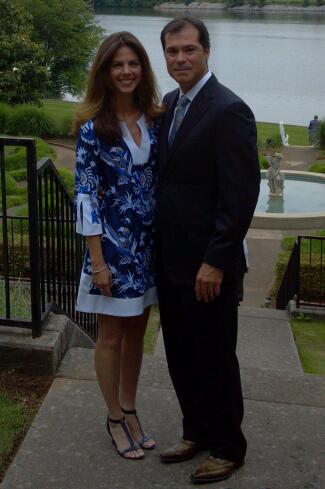 Clay Jacobs  – Operations & Finance
Clay is the man behind the scenes, providing direction, operational guidance and financial engineering for the company.  Sabrina and Clay were married in 2002 and immediately begin a journey to identify the best location to start an equine practice.  Landing in Aiken the fall of 2004, Clay begin the acquisition of properties and worked to design what we now know as Performance Equine Veterinary Services International, complete with an Online/800 Veterinary Supply that services thousands of clients around the world.