Performance Equine Vets also offers a chilled transported embryo transfer service where an embryo, harvested and flushed out of your mare by an experienced professional, is shipped to Performance Equine Vets on the day of the flushing and transferred into a synchronized recipient mare.
In order to be successful, this process requires good communication between the veterinarian or individual breeding and flushing the mare and the transfer facility.  It is important that the individual breeding the mare inform us when the mare is in heat as well as the day of ovulation, so that a suitable recipient mare may be prepared.  Transportation arrangements to have the embryo sent to our facility should be made in advance.  As soon as the mare is flushed, please contact us to report the results, so we can gather flight information and make arrangements for pick up.  We operate 24 hours a day, seven days a week.  Don't hesitate to contact us over the weekend to provide information on transported embryos.
Embryos are generally collected from the donor mare on day 7 after ovulation. The first pregnancy check on the recipient mare is on day 11 of gestation (4 days after the transfer) and a definitive ultrasound for pregnancy is done at day 16 of gestation (9 days after transfer).
The drawbacks of this alternative are the risks involved with shipping an embryo (ie. delivery issues with carrier services, weather delays, ect).  Also, the pregnancy rates may be reduced slightly when an embryo is not transferred immediately after collection.  The advantage of shipping embryos is that the embryo can be harvested from the mare by veterinarians on the farm where the mare normally lives and then the embryo can be transported to our facility where the recipients are housed.  Some mares have medical conditions that preclude their transportation where this may be of great benefit. Others mares perhaps have limited time available for breeding due to their show career.  We are here to accommodate most scenarios.  If you have special requests or needs, please ask and we will try our best to assist you.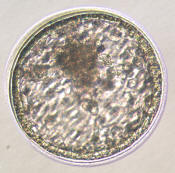 We are always available for a consultation.
If you have any questions and would like to speak with a Veterinarian, please call us at 803-641-0644